Seriously...it's about time I do a FOTD!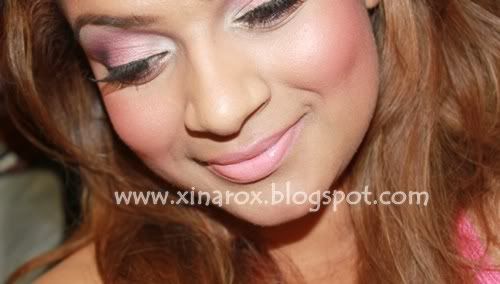 Here's What I Used:
FACE
The Body Shop Vitamin E Moisture Cream
Smashbox Primer
Mac Select Spf Foundation NC 43 & MUFE Matt Velvet # 65 (Mixed)
Mac Select Coverup Concealer NW 35 & MUFE #10 Full Cover Concealer (Mixed)
Mac Medium Dark MSF Natural Powder
Mac Espresso Eyeshadow (Eyebrows)
EYES
Urban Decay Primer Potion (Eye Primer)
Mac Layin Low Paintpot LE (Eye Base) - Use any neutral shade
Mac Solar White Eyeshadow LE (Inner Corner/Highlight) - Use any highlight shade
Mac Expensive Pink Eyeshadow (Lid) - I love this eyeshadow! It's one of a kind!
MUFE # 92 Eyeshadow (Crease)
MUFe # 160 Eyeshadow (Darken Crease) - Use Mac Fig 1 Eyeshadow as alternative
Mac Blacktrack Fluidline
Mac Feline Eyeliner Pencil LE
Ardell Demi Lurvies Lashes
Fresh Look ColorBlends in Grey
Maybelline Mascara
CHEEKS
Mac Refined Golden Bronzer (As Contour)
Mac Peaches Blush
Mac Cheeky Bronze MSF LE
LIPS
Annabelle Demure Lipliner Pencil
Mac Ever Hip Lipstick LE
Yes...some more cam whoring!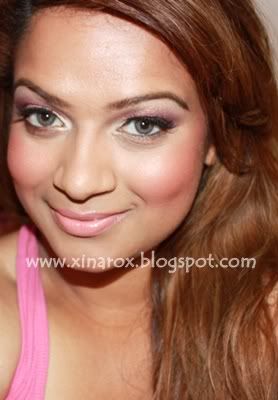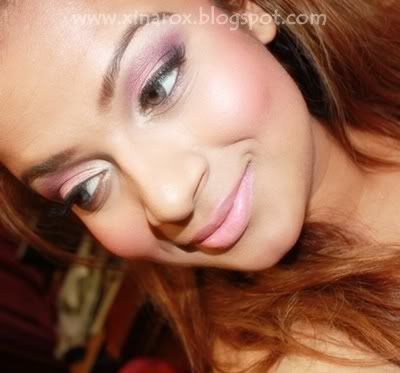 Then later I tried taking pics with the normal digital camera but the upclose pics turned out so orange....lol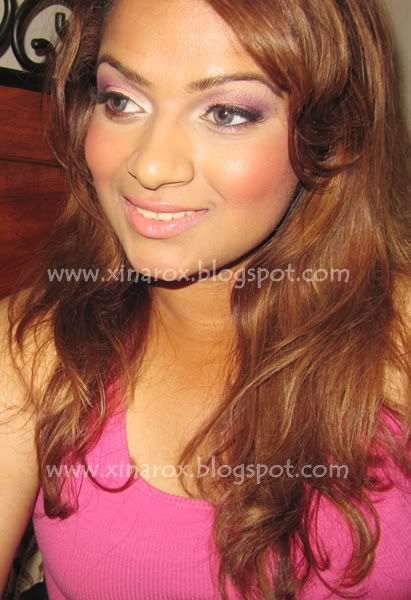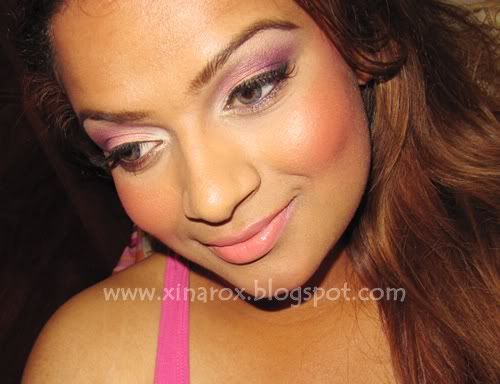 ------------------------------------------------------------------------------------------
My beautiful niece Zayana came to visit for a week. She's just
TOO ADORABLE!
She's about 7-8 months old.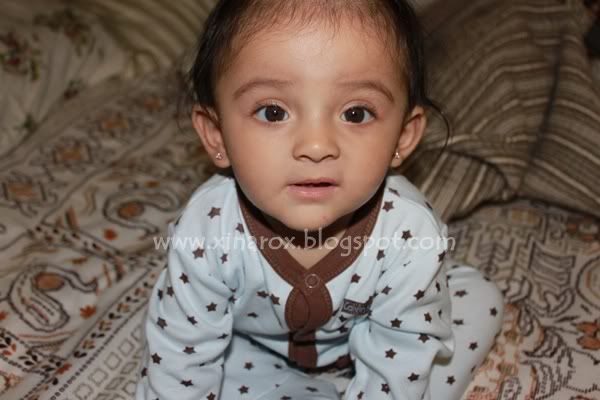 Awww....just look at her new teeth growing....reminds me of a bunny wabbit!
I'm really going to miss her. I dropped her off at the airport yesterday and I was able to get a photo of us together. She was dressed as "Waldo" lol but she was being quite fussy when the photo was taken....=(