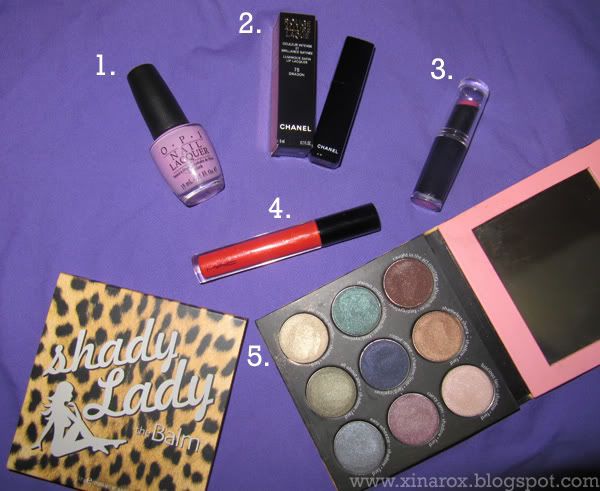 Just a few things I've been loving....
1. OPI Lucky Lucky Lavender Nailpolish: I know I repeated this like 100x but for real guys! This colour is just amazing! So pretty! Click here to see details.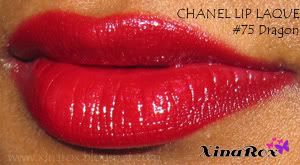 2. Chanel Dragon Lip Lacque:
This is the only Chanel cosmetic product I own right now and if you're a red lipstick/lipgloss lover...then this is a must have. You won't be disappointed. The formula is just too good and super pigmented. A little goes a long way! I wore it in this
FOTD.
3. Wet N Wild
907C Mauve Outta Here Mega Last Lipstick:
I've been wearing this quite a lot...just like how I wear Mac Faux, Brave and Pink Plaid lipsticks. This is a great drugstore alternative and I love that it's super cheap. I guess these are my favourite matte drugstore lippies and I love the colour selection too. Here's my
review
on these lipsticks.
4. Mac Luscious Sparks Dazzlecreme Lipgloss (LE): It may look quite bright and orange in the tube but it's very wearable. I love it since it makes everything coral!
5.The Balm Shady Lady Eyeshadow Palette (LE): I guess this is now a limited edition palette. The second version of this is currently at Sephora. I absolutely love the colour and texture of these eyeshadows. These go on smooth like butter. I've been wearing much of the neutral colours lately and been getting many compliments as well. I should definitely do an FOTD with this palette. This palette is WORTH IT!