Good Monday Morning Everyone!
I hope everyone's weekend went well. Mines was pretty crazy since on Saturday morning...I had to travel all the way to the Markham Fairgrounds for the Mac Warehouse Sale. I was able to get last minute invitation tickets from a very sweet person. I was really happy to get them this time. Thnx hun! I missed the last one back in December. This was my third time going. =D It was pretty crazy since I had to wait over one hour in the entrance line-up. I got there around 11:30am and left the sale at 2pm. I didn't go over board with my spendings since many products were repeats. That's what bothered me most and I was expecting newer products.
$7.00
Each
Love and Friendship Nailpolish, Mink Brow Set, Select Cover-up Concealer
In the Second Hall Room...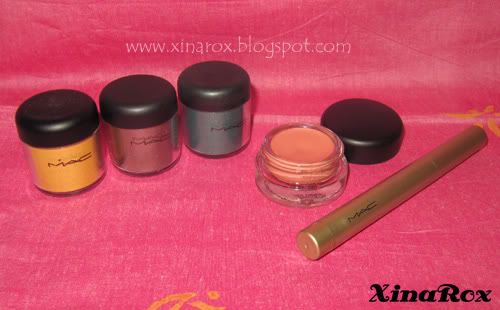 $9.00 Each
Golden Lemon, Antique Gold Glitter, Teal Pigment, Perky Paintpot,
Lemon Chiffon Shadestick
In the Third Last Hall Room...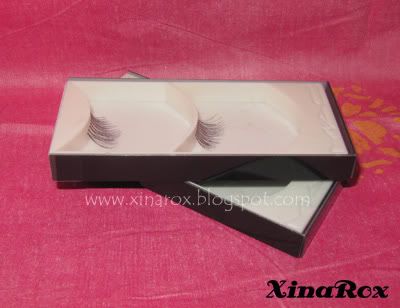 $3 Each
They didn't have much selection by the time I went on Saturday afternoon.
All the full lashes and moisturizers were gone. =(
*tear*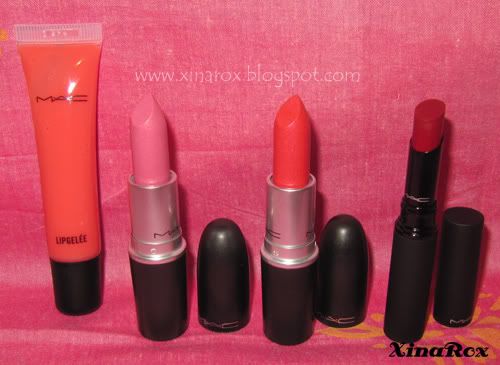 The Best Deal Ever- Buy 1 ($10) Get 1 Free!
Sliced Pink Lipgelee, A Rose Romance Lipstick, Made with Love Lipstick, Rapturous Mattene
I know you guys would expect me to have more lippies because of the deal but to be honest, I had many of the same product/colours already. I'm glad I picked up Lavender Whip lipstick from the last sale in September...it was all sold out when I was there on Saturday.
A
Rose Romance lipstick
is reminding me of
Lady Gaga.
Also,
Rapturous Mattene lipstick
is such a pretty colour...it's very Desi/WOC friendly. The sale did not have much matte/satin finishes at all. I'm glad I picked this one up. Also, many of the slimshines were being sold because they were being discontinued.
I didn't get any face/cheek products since nothing was new to me. Those were $12 each.
The Charity Bag for $5.00 at around 2pm on Saturday.
Limit 4 per ticket/person.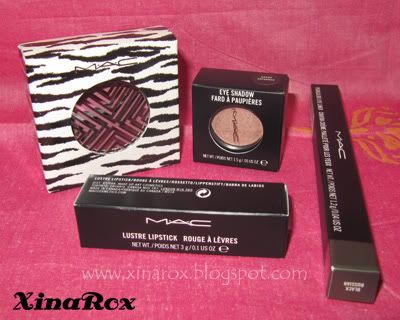 It contains:
On the Mission Blush (LE - Style Warriors), Full Body Lipstick, Grand Entrance Eyeshadow, Black Russian Pearlglide Eyeliner Pencil
They didn't give us any options for the charity bag so I just had to get the one kind they offered.
So did anyone of guys go to this sale?