Marca College: Hair & Esthetics
. The hair students working there are not total noobs at all...infact teachers are always around helping out and guiding them.... I've been there over five times now and I have always left happy. Again, you need to have a lot of
patience
....for example, it will take at least two hours to get highlights....they're students so they tend to go at a slower pace.
The hair special for March/April: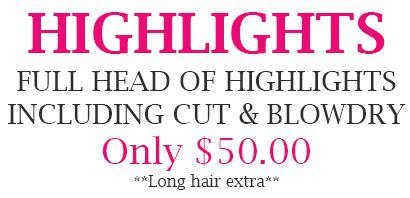 prices starting at...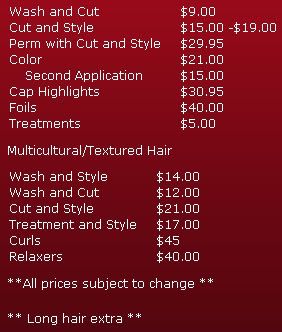 I normally go for partial highlights (crown highlights) which is $40.00 for my hair length.
There are more hair services as well (hairdos, hair extensions...etc)...just call and ask!
prices starting at...
Please call them for more details.
I went for the hair special last week which includes full head highlights, haircut and blow-dry. I think the colour was like a medium blonde/copper/brown highlights...not exactly sure how to describe it lol but I remember they used 10vol developer and 6.3 level highlights.
They started working on my hair from 2pm and finished everything at 4:45pm.
The pics below are taken with no flash.
It's first come first serve...so it's best to go early but they're open til 9pm on Wednesdays and Thursdays.
There are three locations:
1 | Danforth Campus
2902 Danforth Avenue, Toronto, Ontario, Canada M4C 1M1
Tel: 416-698-2558
Fax: 416-698-0403 info@marca-college.com
2 | Dufferin Campus
900 Dufferin Street,The Dufferin Mall, Toronto, Ontario, Canada M6H 4B1
Tel: 416-531-3131
Fax: 416-531-9613
3 | Dixie Campus
4141 Dixie Road, Rockwood Mall, Mississauga, Ontario, L4W 2V5
Tel: 905-629-72
11 Fax: 905-629-7212
I usually go to the Dufferin location. I know many of you are not in Toronto but you can always look up some local hair schools and check out their prices.
Remember you need PATIENCE and TIME for these school services.
So if you really do go and get annoyed....please remember that I warned you! lol