Here's my super duper fast girly look that I rushed. This is what I normally do when I'm in a rush and yes, I love to wear lashes instead of applying mascara and after putting on lashes 100x I'm fairly quick at it now.=D lol I didn't bother with eyeliner or any mascara for the bottom lash lines. I also struggled big time with my eyeliner since I couldn't find fluidline then and I had to use this dry loreal hip cream eyeliner...so gross! =(
Excuse my dry hair! =( I don't condition enough. I also took these pictures without flash.
What I Used:
FACE
St.Ives Collagen Elastin Facial Moisturizer
Monistat Chafing Gel (Face Primer)
MakeUp ForEver HD Foundation 153
(Loving this foundation although it's a tad too yellow but I can work with it!)
So I forgot the powder today!
Mac Select Coverup Concealer - NW 35 & MUFE #10 Full Cover Concealer
Mac Espresso Eyeshadow (Eyebrows)
EYES
Freshlook ColorBlend Contacts in Grey
LOreal Hip Cream Eyeliner - Black
(Dries so quickly!)
Ardell Demi Wispies
CHEEK
Mac Refined Golden Bronzer (Contour)
Mac Optimistic Orange Cremeblend Blush
(Love it!)
Mac Cheeky Bronze MSF
(My favourite MSF now!)
LIPS
Mac Sublime Culture Lipliner
Mac Brave Lipstick
(I've been using this quite alot!)
=============================
Let's begin with the haul....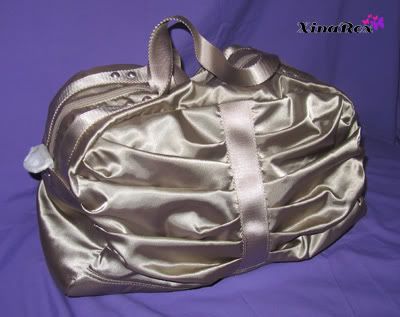 Recently the BEBE Sports store was rebranded and now it's called
PH8.
I bought this bag a month ago and it was discounted by 40% and I got it around $60ish Cdn. I love big gym type bags since I can carry so many things in it. It's great for school. I can throw in my netbook and notes...etc.
I purchased this mini gym duffel bag from
Lululemon
on final sale for $44.00 Cdn.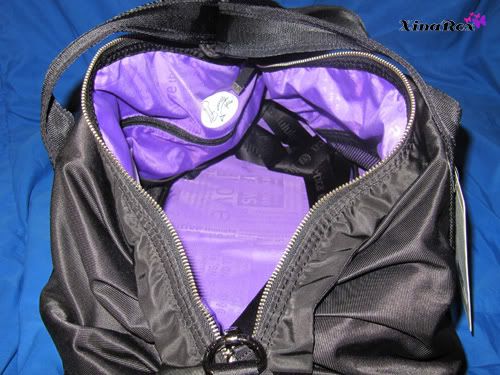 =============================
=============================
These hair products were purchased from the salon at Eaton Centre called
Nino D'Arena.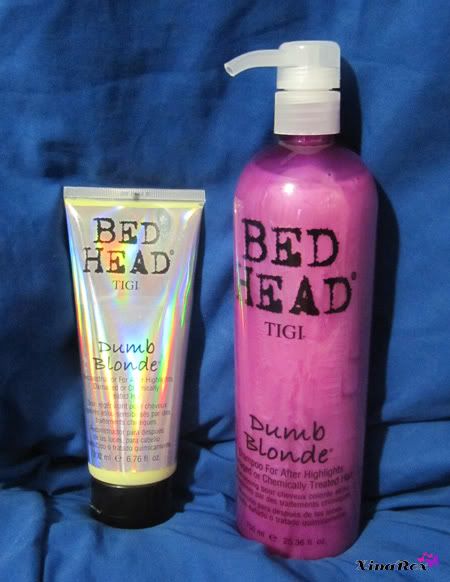 Bed Head Tigi Dumb Blonde Reconstructor : $22.85, 50% off =
$11.42
Bed Head Dumb Blonde Shampoo : $16.95, 20% off =
$13.56
=============================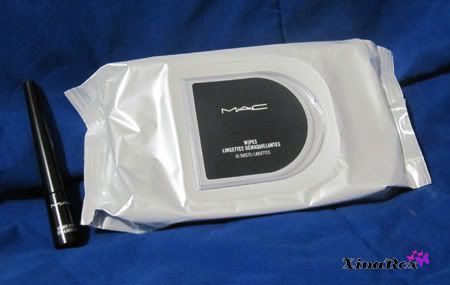 I needed Mac Wipes badly since I was ALL OUT!
I also wanted to try out Mac's liquid liner.
=============================


I normally don't post clothing hauls but I think I'll start posting these from time to time.

I bought 3 things from Garage Clothing.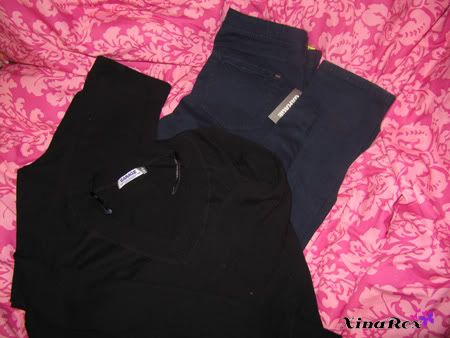 *Basic Super Skinny Jeans $29.90 Cdn
(So Comfortable!)
*Black Tights $11.90 Cdn
*V Neck Sweater
$9.00 Cdn
I also used my
SPC discount card
to get additional 10% off. =) YAY!
=============================

A friend of mines went to Vietnam and she got me a pack of Model 21 lashes. I actually like this brand since the lash band is soft and easy to apply. It's dirt cheap at Vietnam. =) You can buy the same ones from Ebay for cheap as well and most sellers include free shipping. The local asian stores sells these for more though...so I guess we're better off with Ebay shopping. =D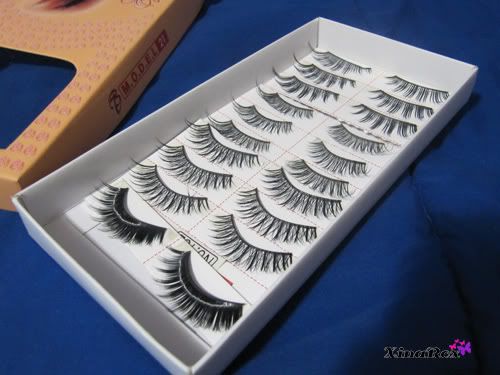 =============================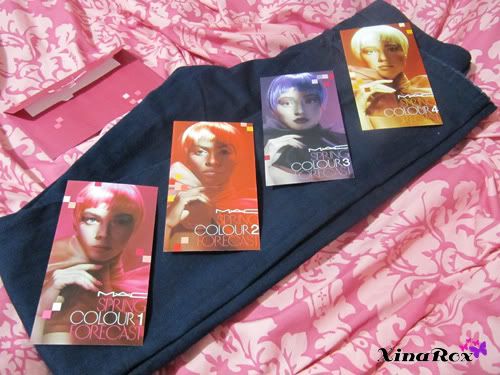 I got this in the mail today!
Mac's Spring Forecast Collection
(Mailers)
It's a massive new collection coming out this week. I've already seen the products on Temptalia and feel so-so towards it and not too crazy for it. I'm actually liking the peachy-coral nailpolish from this collection.
Also, a reminder to check out
Sally Beauty Supply Store's February discounts.
(CDN)
That's all for now. =)