Hello Again! I hope
everybody's
weekend is going well. We're actually having a long weekend here. Monday is Family Day
YAY
! Also, Happy Valentine's Day! =) Hope y'all are having fun with your S.O.



So for my haul....
Viva Glam Gaga Lipstick :
This is a gorgeous blue-based bubble gum pink lipstick. Since it is part of the Viva Glam campaign...all proceeds will go to HIV/AIDS charities =
TOTALLY WORTH IT!
It's a lustre finish so it makes the colour definitely
buildable
with great pigmentation. It's a bit similar to St. Germain (LE) but Gaga is much more wearable for sure. Since this is limited edition, I'm sure it will be sold out soon...so get it before it's too late.
Obviously, with pigmented lips like mines I would need a
lipliner
. Any neutral
skintone
or dirty pink
would
would do just fine. For my
skintone
, the Mac MA suggested Dervish
lipliner
which is like a rosy mauve pink shade. I will definitely get it next time. At home I used Mac Sublime Culture
lipliner
which is practically similar to Annabelle's Demure
Lipliner
. You can even pair it with
lipglosses
as well.
My Thoughts on the Spring Forecast Collection:
I admit I'm a Mac Addict...no doubt! This collection didn't appeal to me much. It's great for people who just started buying Mac. All the colours are pretty but has
dupable
colours from my existing collection. So I just had to pass on those. The blush
ombres
just seem so overpriced so I didn't bother with those either. I may change my mind about this collection if I find it at a Mac warehouse sale or something...
lol
The
nailpolishes
caught my eye and I found them unique and I just had to get two of them.
Malibu Peach (LE):
A vibrant coral peach colour with a cream finish...so no shimmer! This colour is just too pretty to pass so I knew this would sell out fast. I actually went to the Mac store first but they said both of these glosses was sold out and I then went to a Mac counter instead and got them both.
YAY
! So back to Malibu Peach.... It's not neon or too bright either....it's just a perfect summer coral colour! I'm sorry my nails are too short right now for any
swatching
pics but I'll definitely do an update post in the future.
Abalone Shell (LE):
A gorgeous neutral nude colour with a cream finish....so no shimmer! This is perfect for the office. It's very opaque so two coats should be fine.
=========================
Here are some accessories I got from Aldo (on Queen St.).
Bangles!
$15
Cdn
These are actually made in India. =p
Ring
$15
Cdn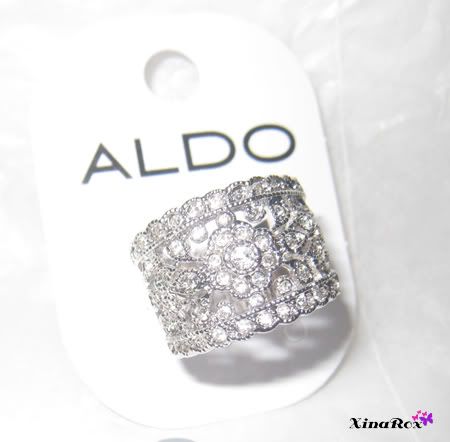 Pearly Earrings
$10
Cdn
(3 Pairs)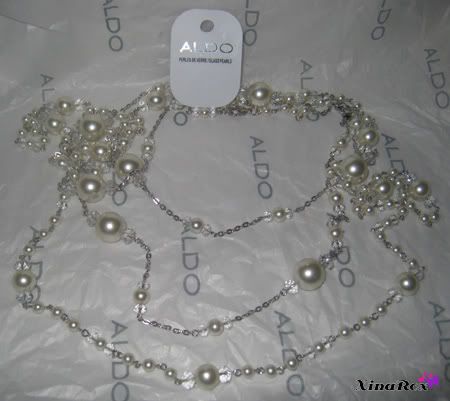 Pearly Necklace
$25
Cdn
(3 necklaces together)
=========================


The
Little Burgundy
shoe store is having an AWESOME discount right now on selected shoes.
Extra 30-50% off.
Another good thing...if the store doesn't have your size you can actually order them from the store and get it
shippedd
to you.
I got these cute suede grey wedges/shoes called
Frasca

by

Blowfish
regular $80 but with the discount...I got it for only $38.49
Cdn
. The pics aren't so great but it looks really cute when you actually wear them. BTW....these are SUPER comfortable!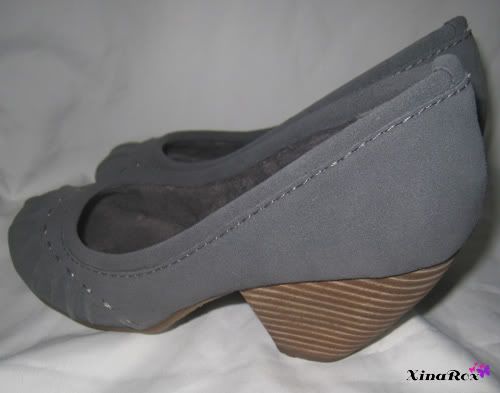 Then I bought these cute pink summer wedges for $13 cdn or was it $17? I cant remember....from
Payless
Shoe Store.