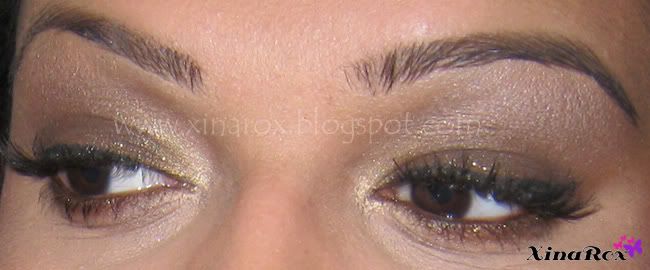 What I Used:
Urban Decay Primer Potion (Eye Primer)
Mac Rubenesque Paintpot (Eye Base)
Mac Solar White Eyeshadow (Inner Corner)
Nars Galapagos Single Eyeshadow (Lid)
Mac Soft Brown Eyeshadow (Crease)
Mac Saddle Eyeshadow (Crease)
Mac Embark Eyeshadow (To Darken/Lower Lashline)
Mac Shroom Eyeshadow (Highlight)
Mac Blacktrack Fluidline
Mac Feline Eyeliner Pencil
Ardell Wispies
The Urban Decay Hall of Fame (Value Set)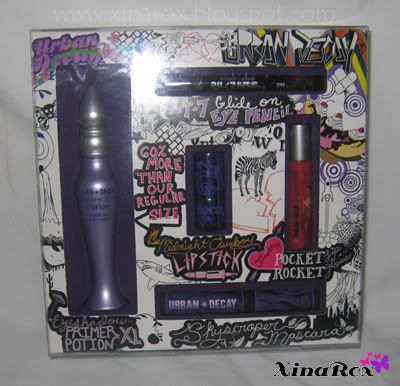 This is a great buy and I'm glad I got it from Sephora. It is priced around $35 CDN. I really wanted it since it had the Urban Decay Primer Potion in XL size while a normal size UDPP costs more than $22 Cdn. The other four items in the set are in travel sizes.
This value set includes:
- 0.55 oz XL Eyeshadow Primer Potion
- 0.02 oz 24/7 Eye Pencil in Zero (black)
- 0.04 oz mini Lipstick in Midnight Cowboy (sheer beige shimmer)
- 0.09 oz mini Pocket Rocket Lipgloss in Timothy (coral with pink glow)

- 0.09 oz mini Skyscraper Multi-Benefit Mascara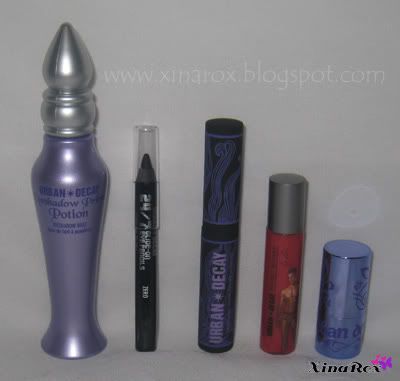 This is the Urban Decay Midnight Cowboy lipstick (mini size). It is too sheer for my pigmented lips and I didn't bother making any lip swatches for this.