I decided to start doing some tutorials and I tackled the first one today. I wasn't too impressed with it but I'm sure it will get better in time. I wanted to try out some of my recent haul items and I loved how the look came out. Hope you guys like it too!
What I Used:
St.Ives Collagen Elastin Facial Moisturizer
Monistat Chafing Gel (Face Primer)
Mac Select Spf Foundation NC 43
Mac Select Coverup Concealer - NW 35 & MUFE #10 Full Cover Concealer
Mac Mineralize SkinFinish Natural - Medium Dark
Covergirl Loose Powder - Translucent Medium
Urban Decay Primer Potion (Eye Primer)
Mac Cashflow Paintpot (Eye Base)
Mac Solar White Eyeshadow
Nars Night Porter Eyeshadow
Nars Night Clubbing Eyeshadow
Mac Blacktrack Fluidline
Mac Feline Eyeliner Pencil
Maybelline Define A Lash Mascara
Ardell Demi Wispies Lashes
Mac Spaced Out Blush
Mac New Vegas MSF
Annabelle Demure Lipliner
Mac Melt in Your Mouth Cremesheen Gloss
Disclaimer: All products used were purchased by me. I am not affiliated with any brands mentioned above.
No Flash (Below Pics)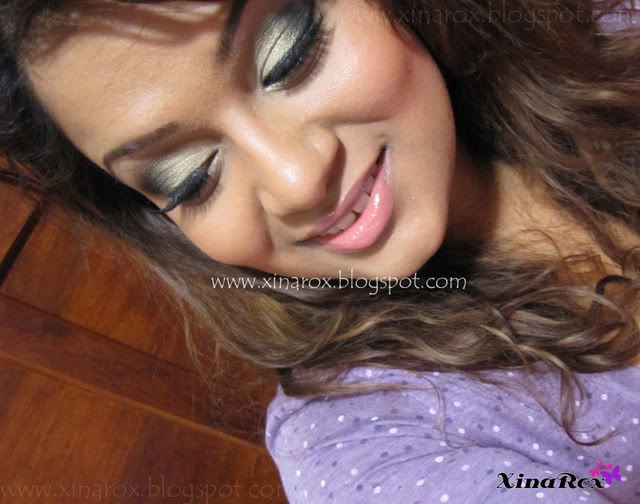 The Tutorial:
I also bought a new camera...so I'm still trying to get the hold of it.
It's the Canon Powershot 12.1 Mp Digital Camera SX 200 IS
.