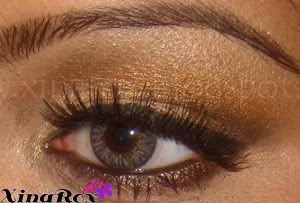 I decided to play with my new goodies from Colour Craft! Especially Natural Flare mineralize eyeshadow. It's love but a pain with all the fallout. =(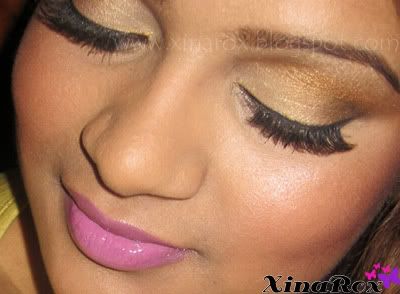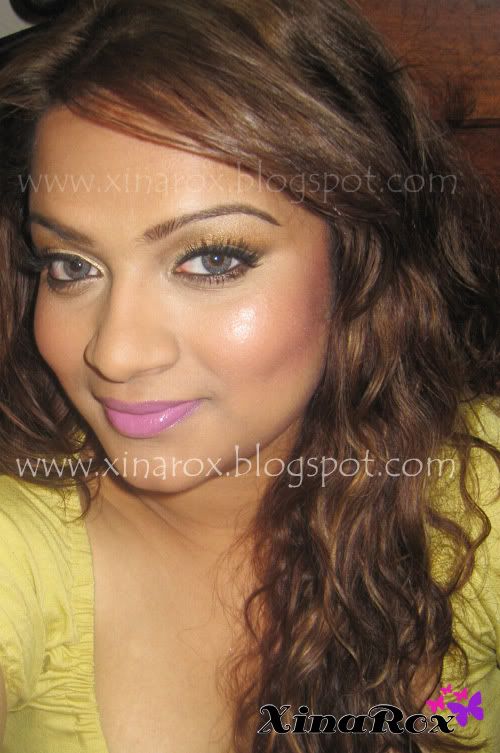 What I used:
Clinique
Dramatically
Different
Moisturizing
Gel
MUFE
#6 Primer
Mac Studio Sculpt NC 42 Foundation
Mac Select
Coverup
Concealer - NW 35 &
MUFE
#10 Full Cover Concealer
Mac
Mineralize
SkinFinish
Natural - Medium Dark (Around the framing of my face/neck)
Mac Studio Fix Powder - NC 42/43 (Cheek areas - where I'm lighter in
skintone
)
Covergirl
Loose Powder - Translucent Medium
Mac Espresso Eyeshadow (Eyebrows)
Two Faced Shadow Insurance (Eye Primer)
Mac
Layin
Low
Paintpot
LE or Groundwork
Paintpot
(Eye Base)
Natural Flare Mineralize Eyeshadow
Light White Gold - All Over Lid
Orange/Copper - Above Crease
Bronzy Gold - Crease
Dark Brown - Darken the Crease/Outer V/Bottom Lashline
Mac Rose
Blanc
Eyeshadow or Nylon Eyeshadow (Highlight)
(This eyeshadow is so super glittery like any typical Mac mineralize eyeshadow. It went ALL OVER MY FACE! It was real annoying!
)
Mac Blacktrack Fluidline
Urban Decay - Zero Eyeliner Pencil (Waterline)
Maybelline
Great Lash Clear Mascara
Loreal
Telescopic Mascara
Ardel
Wispies
Lashes
Mac Blunt Blush (Contour)
Mac Desert Rose Blush
Mac Smooth Merge MSF
Annabelle Demure Lipliner Pencil
Mac Up The Amp Lipstick
Mac Eclectic Edge Lipglass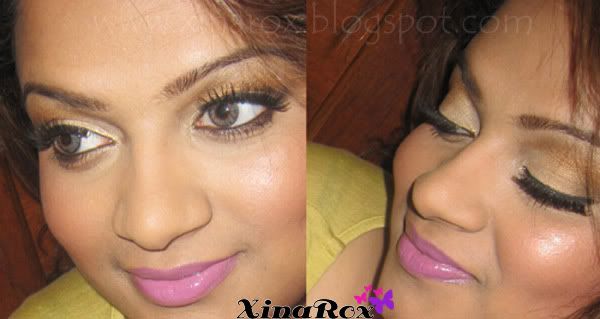 Thanks for Looking!
This was how the eyeshadow looked like after just one use with all the fallouts and it seems like I used it so many times already. It was only my first time too. lol I think it will finish up quickly if I use it more often.