Mac's new Love the Look collection consists of 12 Starflash finish eyeshadows and 4 pearl glide eyeliners and some of the colours are actually repromoted(from last year) along with some new additional colours too. (Check out Temptalia's website for more info).
I ended up with getting only ONE eyeshadow this time around. I might wait for the others to hit the CCOs since I wasn't too intrigued by the colours. I got myself Rated R eyeshadow which is similar to Bitter, Overgrown and the lime green shade from Nar's Rated R duo eyeshadow. (I wonder why Mac copied their product name? =S) Apart from all the other similar dupes, I really love Mac's Rated R eyeshadow...it's just so pretty and I love the sheen of it. The texture is just so unique. I would just call it a shiny lime shade with a hint of yellow in it. It's just too gorgeous to pass and so I had to get it. *drool*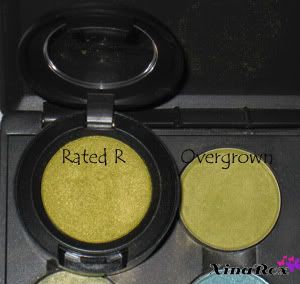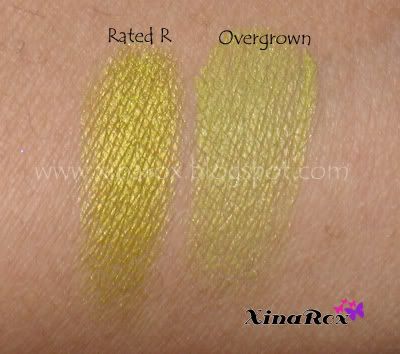 I also had some of the repromotes from last year so I didn't bother getting any backups either since I know I'll never finish these. I'm glad Smokes N Diamond eyeshadow was repromoted since many people had missed out from last year and they also ended up paying big bucks on Ebay and from other online shops.
Rant:
I really hate the texture of Mac's Dreammaker eyeshadow. Why is it even being repromoted? I know it's a starflash finish and it's suppose to be silky, smooth in texture but I wonder how Mac went wrong with this one. It's great as a highlight but the texture is so powdery and seems like a lustre when applied on the lid. I had so much fallout too. =S Honestly, I love the colour but the texture is so horrible. It totally grinds my gears! *Family Guy Moment* =p
The
Cosmetosaur
blog link was posted on Specktra forums and it has some pretty Love the Look face charts and these are still not posted on the Mac website. Click on the link below for more info....
LOVE THE LOOK FACE CHARTS
I was inspired by the facechart called Fashion Groupie. This is just a
rendition.
I didn't make it exactly the same, instead I applied a purple shade to the outer lid/crease area.
The Eyeshadows/Pigment I Used....
The LOVE THE LOOK FOTD!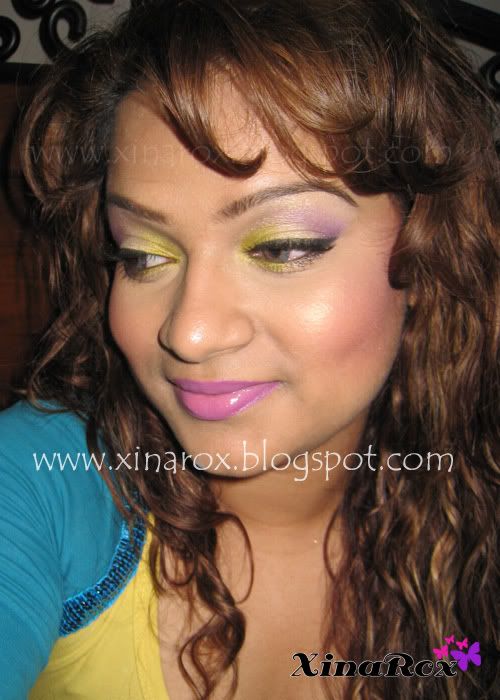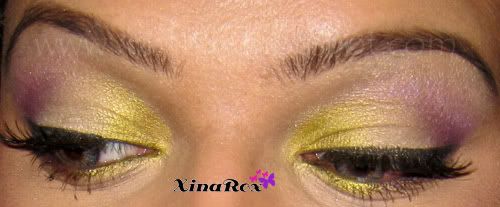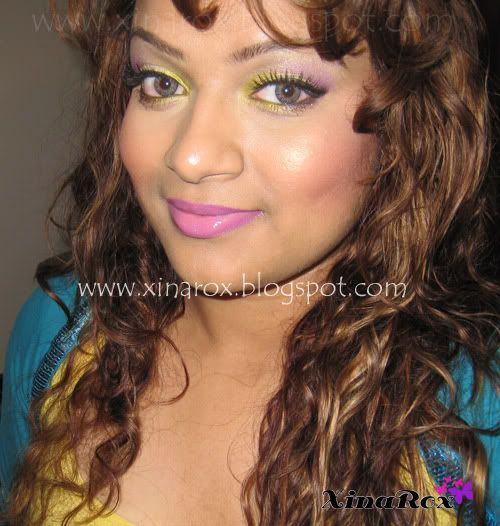 What I Used:
Clinique Dramatically Different Moisturizing Gel
Smashbox Light Primer
Mac Studio Sculpt NC 42 Foundation
Mac Select Coverup Concealer - NW 35 & MUFE #10 Full Cover Concealer
Mac Mineralize SkinFinish Natural - Medium Dark (Around the framing of my face/neck)
Mac Studio Fix Powder - NC 42/43 (Cheek areas - where I'm lighter in skintone)
Covergirl Loose Powder - Translucent Medium
Mac Espresso Eyeshadow (Eyebrows)
Urban Decay Primer Potion (Eye Primer)
I didn't use any eyeshadow base this time.
Mac Rated R Eyeshadow (Inner Corner)
Mac Dreammaker Eyeshadow (Center of the Lid)
(This eyeshadow's texture sux!...it had so much fallout...reminded me of mineralized eyeshadows...lol)
Mac Violet Pigment (Outer Lid)
Mac Nocturnelle Eyeshadow (Crease)
Mac Sketch Eyeshadow (A little to darken crease)
Mac Solar White Eyeshadow (Highlight)
Mac Blacktrack Fluidline
Urban Decay - Zero Eyeliner Pencil (Waterline)
Maybelline Great Lash Clear Mascara
Loreal Telescopic Mascara
Ardel Wispies Lashes
Mac Blunt Blush (Contour)
Mac Desert Rose Blush
(This was my first ever Mac blush! I love it so much!
)
Mac Tippy Blush
Nars Luster Blush (Used right above the blush as highlight)
Damn....so many!.....I went a lil crazy with the cheek products! lol
Mac Magenta Lipliner
(I love this lipliner so much and I couldn't find a dupe of this in another drugstore brand at all. You guys should totally get this one)
Mac Up The Amp Lipstick
(Just GORGEOUS!)
Mac Just Dessert Lipgloss (Or use any clear gloss)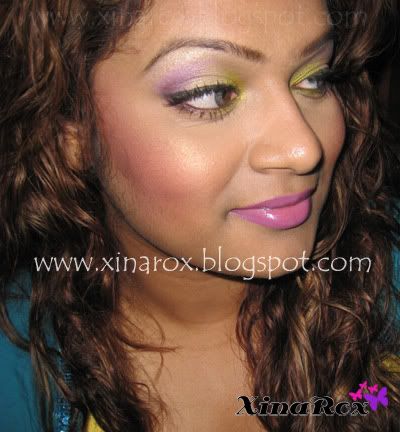 Thanks for Looking! =D