I was able to get three Mac Dazzleglass Creme glosses (marked as samples) and wanted to share some pictures with you guys. This collection consists of
nine
gorgeous shades and will be released this fall. (September 24, '09)
Soft Dazzle
- Mid-tone peach pink with gold pearl

Sublime Shine
- Light coral brown with gold pearl

My Favourite Pink
- Light blue pink with pearl

Perfectly Unordinary
- Bright yellow pink with gold pearl

Luscious Spark
- Light orange with gold pearl

Do It Up
- Bright blue pink with pearl

Totally Fab
- Bright yellow red with pearl

Amorous
- Deep brown red with pearl

Creme Allure
- Bright yellow plum



(Collection Info from Specktra.net

)
Some Thoughts:
I thought these would be more pigmented than dazzleglasses but unfortunately, these appear quite sheer on pigmented lips like mines. The texture does feel creamy and reminds me of lustreglasses and these are NOT sticky like dazzleglasses at all. I think I'll get a couple of more of these gorgeous glosses when it comes out in the Fall.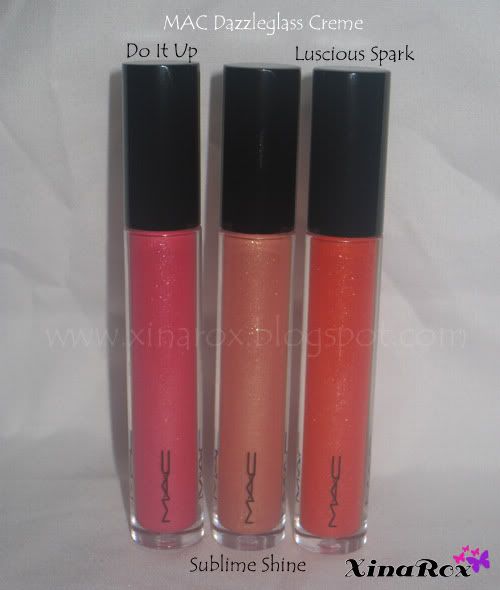 Do It Up, Sublime Shine, Luscious Spark
Swatches:
Swatch Comparisons:
* Smile looks similar to Sublime Shine but Smile has more pink in it.
* Love Nectar listreglass also seems similar but with more frost.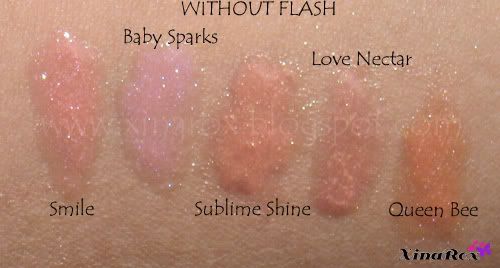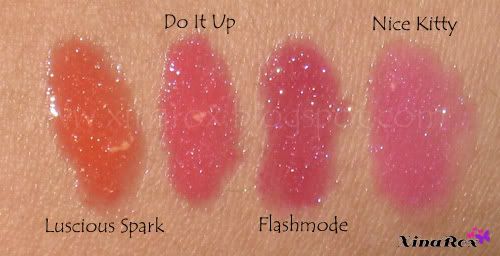 * Do It Up seems similar to Flashmode lustreglass when worn on lips.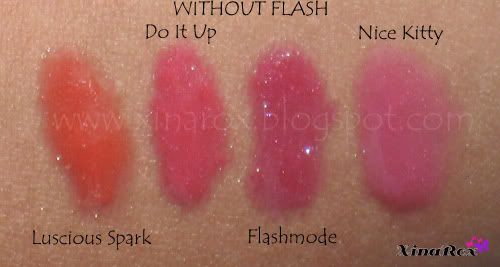 I know these lip swatches do not look so great. I have pigmented lips and they look very sheer on me. I guess I would have to wear them on top of lipsticks.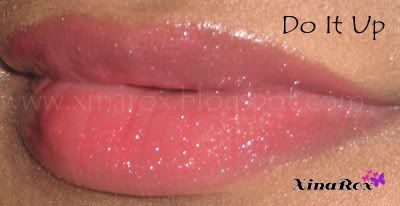 Do It Up
showed up with the most colour on my pigmented lips. I guess this can be worn alone.
I know this looks gross alone on my pigmented lips. Hopefully, it looks better on top of a lipstick. lol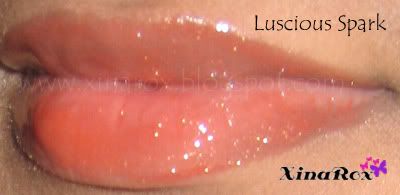 This is quite orangey but doesn't seem as orange looking in person. It should look good paired with peachy shades.
* I'm still thinking of getting Amorous...it seems like a real pretty ruby red colour.
Also, another pink gloss and Creme Allure to add to my lavender lippie collection.
I hope you guys enjoyed this post. =)